Pittsburgh Child Custody Attorney
Fighting for Fair Custody Across Allegheny County, Pennsylvania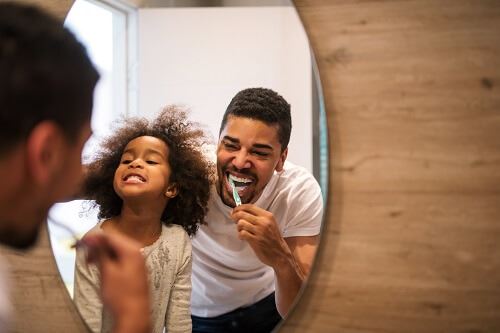 When a divorce involves children, it is essential to enlist the services of an experienced Pittsburgh child custody lawyer. If a divorce is not handled properly, you risk the ability to see your children as much as you deserve to. When facing a child custody battle, an attorney will help show the court why your custody of your children is in their best interests.
Custody battles can be complex and emotionally draining, so having an experienced lawyer on your side is essential. There are many talented custody battle lawyers in Pittsburgh, PA, who can help you protect your rights as a parent. When choosing a lawyer, finding someone familiar with the local court system and with a proven track record of success in custody cases is vital.
At What Age Can a Child Choose Which Parent to Live With in PA?
Pennsylvania has no minimum age at which a child can decide which parent to live with. However, a child's preference is only considered if it is well-reasoned and based on maturity and judgment. The older the child is, the more the judge will consider their preference.
The Pittsburgh child custody lawyers at Notaro Epstein Family Law Group, P.C. have dedicated their careers to family law. Our law firm in Allegheny County, PA, proudly focuses on family law and no other legal discipline. By doing this, we can provide clients with the attention and knowledge they deserve.
---
Start protecting your children's future by calling (412) 281-1988 or contacting us online. Our Pittsburgh child custody attorneys are ready to hear your story.
---
How Is Child Custody Determined in Pennsylvania?
Pennsylvania bases custody on what is believed to be in the best interest of the child or children. During a child custody battle, courts may grant custody to one parent or may decide that joint custody is in the best interests of the child. In some cases, supervised physical custody is granted to a parent who is not deemed to fit take care of their children but are also not considered to be a danger to them.
Courts make custody decisions based on:
Desires of all parties involved
Age and health of all parties
Any history of domestic violence
A child's relationship with siblings or extended family
There are also two distinct types of custody that may be granted to a parent. Physical custody decides which parent the children will live with full-time. Legal custody gives a parent rights to make important life decisions for their children.
Is PA a 50/50 Custody State?
The Pennsylvania court may order a 50/50 custody arrangement if it is in the child's best interests and possible (i.e., both parents live near each other and their work schedules allow it).
Creating a Co-Parenting Plan for Your Child's Well-Being
When going through a child custody case, it is important to prioritize your child's well-being and create a co-parenting plan that promotes their best interests. Our experienced Pittsburgh child custody attorneys understand the complexities of these situations and can help you navigate the legal process.
The benefits of creating a co-parenting plan include the following:
Promoting stability and routine for your child
Reducing conflict between parents
Providing clear guidelines for parenting responsibilities
Ensuring both parents have quality time with the child
Addressing potential issues such as holidays, vacations, and communication
Our team will work closely with you to understand your unique situation and goals. We will guide you through negotiating and drafting a comprehensive co-parenting plan that addresses essential factors such as custody schedules, holiday arrangements, communication protocols, and dispute-resolution mechanisms.
By prioritizing the well-being of your children and fostering a cooperative co-parenting relationship, you can create a nurturing and stable environment for them to thrive.
By prioritizing the well-being of your children and fostering a cooperative co-parenting relationship, you can create a nurturing and stable environment for them to thrive.
What Makes a Parent Unfit in Pennsylvania?
A parent may be deemed unfit in PA if there is:
Proof of a mental or physical condition that renders him or her incapable of caring for the child;
A history of drug or alcohol abuse;
A record of domestic abuse.
Do Grandparents Have Visitation Rights in PA?
In Pennsylvania, grandparents can seek visitation (also known as partial custody) if:
the child's parent(s) is deceased;
the child's parents have been separated for at least six months or have filed for divorce, or
the child has lived with the grandparent for at least 12 months.
However, even if the above qualifications are met, the grandparent must prove that visitation serves the child's best interests and doesn't interfere with the child's relationship with his or her parents.
Our Pittsburgh Child Custody Lawyers Can Help Protect Your Right To See Your Children
Child custody battles make the already difficult process of divorce even worse. Even though you may be the most suitable parent for custody, you must still prove this fact to the court. If an unqualified lawyer is representing you, they may be unable to present the facts that will give you custody.
By hiring Notaro Epstein Family Law Group, P.C., you would get help from a team with over 20 years of experience. Our Pittsburgh child custody attorneys are dedicated to family law and are proud to offer the solutions that parents need when facing one of the most difficult and frightening moments of their lives.
---
Contact Notaro Epstein Family Law Group, P.C at (412) 281-1988 to find out how our child custody lawyer in Pittsburgh, PA, will use our resources to protect your relationship with your children.
---
NOT YOUR TYPICAL LAW FIRM
What Sets Notaro Epstein Family Law Group, P.C. Apart?
Our Sole Focus is Family Law

We Work For Our Client & Their Goals

Free Initial Phone Conversation
Contact Our Team Today
Schedule A Consultation