Pittsburgh Annulment Attorney
Find Out if an Annulment Is Right for You. Serving Allegheny County & Surrounding Areas.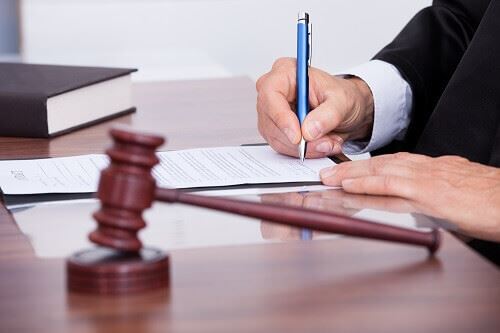 Not all marriages last forever. When a spouse wants to end their marriage in Pennsylvania, there are multiple ways in which he or she could go about doing that.
When you're thinking about ending your marriage, it's important that you seek counsel from an experienced attorney. The team at Notaro Epstein Family Law Group, P.C. can help you understand all of the options that are available to you when you are looking to end your marriage.
---
To learn more about getting an annulment in Pennsylvania, contact our Pittsburgh annulment attorneys online or call us at (412) 281-1988 today.
---
Annulment Vs. Divorce
The first and most common way to end a marriage is by getting a divorce, which is the termination of an otherwise valid marriage.
Another route to take is to seek an annulment, but these are only available in certain circumstances. An annulment is different than a divorce because it essentially erases the marriage. It says that because of some impediment that occurred at the time of the ceremony, no marriage has ever occurred.
Void and Voidable Marriage
As we suggested above, annulments are not an option for everyone. For example, you cannot just seek to have your marriage annulled simply because you are mad at your soon-to-be-ex spouse and you want to make it as if the marriage never happened. Rather there are two types of marriages that may be annulled under Pennsylvania law: those that are void and those that are voidable. If the marriage falls into one of these categories, either party may file an action and seek to have it annulled.
Void Marriage
The first type of marriage that may be annulled in Pennsylvania is called a void marriage. Void marriages are those that were never legal in the first place. For example, where one spouse was already married, where the parties are related to each other, or where either party was incapable of consenting due to a lack of capacity.
Voidable Marriage
The second type of marriage that may be annulled is a voidable marriage. Unlike void marriages, voidable marriages were not illegal in the first place. Rather, voidable marriages are those in which there has been fraud, as well as marriages in which a party was under the age of 18, where either party was under the influence of drugs or alcohol at the time of the marriage and filed for an annulment within 60 days of the ceremony, and marriages where one party is incurably impotent and the other party was not aware. Because these marriages are not illegal, the marriage remains valid until the parties receive their decree of annulment.
Once the parties receive their decree of annulment, it will be as if the marriage never happened.
---
Contact us today to schedule a consultation with our annulment attorneys in Pittsburgh!
---
NOT YOUR TYPICAL LAW FIRM
What Sets Notaro Epstein Family Law Group, P.C. Apart?
Our Sole Focus is Family Law

We Work For Our Client & Their Goals

Free Initial Phone Conversation
Contact Our Team Today
Schedule A Consultation