Handling Family Law Matters
Serving Residents of Allegheny County & Beyond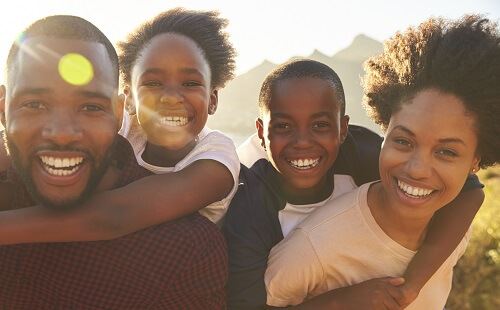 Dealing with matters of family law can be as confusing as it is painful. At the very beginning, it may feel like your life will never return to normal. However, hiring the right family law attorney will help you get through this difficult time. An experienced lawyer will help you navigate the law and find the best solution to the problems you are facing.
For nearly 20 years, the Pittsburgh attorneys at Notaro Calabrese & Epstein, P.C. have been helping families resolve legal issues. Our attorneys are experienced and have the knowledge needed to make sure you are receiving the best possible settlements and verdicts for your situation. Importantly, our attorneys do not treat family law as a way to bring in new clients. Each of our attorneys has specialized training in family law and has dedicated their career to practicing it. Family law is our passion, and helping clients with the knowledge and experience they deserve is our goal.
To schedule a free consultation with our Pittsburgh attorneys, contact us today (412) 281-1988.
Pennsylvania Family Law
The attorneys at Notaro Calabrese & Epstein, P.C. are experienced family law practitioners. Each of our attorneys was trained in Pennsylvania and provides quality, affordable, and honest legal advice to the people of Pittsburgh.
Our attorneys help with the following areas of family law:
Our founding attorney has nearly 20 years of experience. Through the years, she has discovered that the best way to help clients is to provide them with the honest advice they need to hear. We keep clients updated throughout the process so that they know where their case is heading at any given moment.
Contact Our Pittsburgh Attorneys Today!
During negotiations, Notaro Calabrese & Epstein, P.C. will fiercely fight for you while maintaining a professional and calm demeanor. However, we know that the best way to win results is to utilize the power of respect. We will not lose our demeanor at the table and will be calm during negotiations and inside the courtroom. We can provide the strong and controlled legal representation that negotiators desire to produce results that benefit you.
Our firm has nearly 20 years of experience, and we use it to obtain the results that benefits our clients. Each of our attorneys has focused their career on family and has the experience and passion needed to pursue every avenue of your case. Your future is at stake, and you need the help of a firm dedicated helping people in your situation.
Contact us today at (412) 281-1988 to find out how our lawyers will build a case that fights for your best results!