Pittsburgh Family Law Mediation Attorneys
Helping to Determine if Divorce Mediation Is Right for You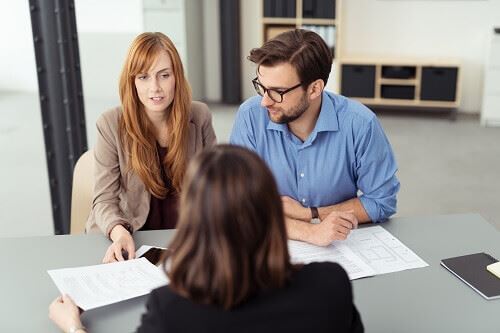 Did you know that mediation is an option available to spouses in almost every kind of divorce, even those that are already in Court? Clients are eager and often surprised to learn just how successful and affordable mediation can be.
In most situations, the mediation process begins when you seek help from a Pittsburgh mediator. At Notaro Epstein Family Law Group, P.C., we have mediated countless cases over the past two decades, and we are prepared to listen and respond to your own individual family law needs.
---
Contact us now to schedule a consultation with a Pittsburgh divorce mediator!
---
What Is Mediation?
During mediation, two parties meet with a neutral third party (the mediator). The mediator acts as a third party neutral for the parties, helping them understand the individual needs of each family member and negotiate a mutually beneficial arrangement that covers any and all issues relating to a divorce, support, and/or custody matter. Mediation can occur over just one or multiple sessions, depending on the complexity of the case.
Although mediators help parties reach an agreement, they cannot give legal advice. However, mediators may provide information relating to their experience, information relating to the parties' individual needs, or brainstorm unique ideas with the parties, as long as both parties give their permission to do so. In mediation, in addition to the mediator, parties may also obtain personal legal representation for individual legal advice.
What to Expect at the First Appointment
Mediation begins with the first appointment, where we gather all relevant information and discover the couple's own unique individual needs for their case. For example, some mediation cases involve more than just a simple divorce. Some involve a variety of issues, including:
There are also those mediations where the clients have decided 99% of their issues on their own, and simply need us to assist in coming up with the final terms for a written divorce agreement. Some mediation clients do not desire a divorce at all- We have often mediated the amicable temporary (or permanent) separation of clients, which may or may not evolve into a divorce over time. There are those cases that don't involve divorces- unmarried parents who need help deciding on custody arrangements or child support often utilize my mediation services to assist them in coming to an amicable arrangement.
During the first appointment, it is our job to understand the issues that matter most to the couple, and then to help the clients gather and discuss all of the necessary information regarding those issues to help them come to an informed and appropriate resolution on each individual issue.
Gathering Relevant Information
Following that first appointment, we then assist the parties in understanding what information they need or agree to bring to the table. With that information, the parties can begin the process of mediating their case. Mediation, understandable, begins with a first (and sometimes only!) session. That session can take anywhere from an hour to several hours, depending on the type and complexity of the issues being mediated. Family Law mediation encompasses every issue that a divorce lawyer could see in Court- from custody and child support to complex equitable distribution and income matters.
Mediating Custody Matters
Some cases involve custody matters. It then becomes our task to see if the parties can agree to a custody arrangement, and what each spouse's goals and objectives might be in that respect. There are those cases where the parties have clearly identified a parent who is to have primary physical custody of a child or children. We can discuss weekday schedules, weekends, holidays, and decision making for child rearing, educational, religious, and medical purposes. There are also cases where both parties wish to enjoy equal time with the child or children, or shared custody. In these and all custody cases, the proximity of parents to the children's schools and each other can be discussed and agreed upon.
Often, in cases regarding custody, parents who mediate may not have any issues at all in deciding who is to have custody and with which parent the child or children will spend time. Often these parents already know, and really don't desire the Court or a mediator to intervene in this particular aspect of their divorce case. In that event, custody can stay a personal issue and may only be tangentially mentioned in an overall agreement.
---
Contact us now for alternative resolution methods to your divorce in PA!
---
Mediating Child Support
Mediation involving custody often involves child support as well. An experienced mediator who is also a divorce lawyer may be able to assist the clients in understanding the choices they may want to make in deciding the amount of child support, what the Pennsylvania guidelines may be for child support and how they play in to the mediating couple's decision, and which expenses can or will be considered by the parties in the constitution of the child support. An amount and duration for child support can be drafted into a mediator's mediation notes or agreement.
Determining Alimony
The Commonwealth of Pennsylvania recognizes, but does not always require, the payment of alimony in divorce cases. In mediation, this is an issue on which the parties may agree during mediation. Alimony is an issue that may arise if there is a discrepancy between the husband's and the wife's incomes, if one party does not or has not worked for some time, or if young children are involved in a divorce case.
Using Mediation To Divide Assets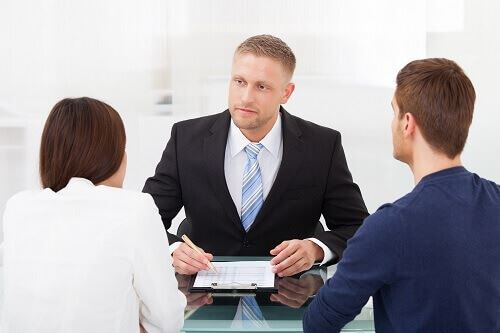 Some mediation cases may also involve the issue of equitable distribution. Equitable distribution, in the Pennsylvania divorce world, is the division of assets. It is the most common issue that arises as a claim in a divorce, besides divorce itself. Commonly, if spouses have been together for some time, they will acquire assets together during their marriage. Or, they may already have assets which appreciate or depreciate during the marriage. Often, a mediating couple will have some very general idea as to how they may want to divide their jointly held possessions, such as their house or marital residence, investment accounts, pensions, cars, bank accounts, and the like. In some cases, they don't even know where to start. A divorce mediator can be of great assistance regardless of the type and complexity of the equitable distribution case.
In dividing assets during the mediation process, the first step, which is likely the most important step, is simply (or not so simply) identifying what assets exist. Creating an inventory of everything you own can be a daunting process. However, when you whittle that list down to the essentials (in other words, perhaps bypassing the listing of every chair, pot and pan and instead focusing on the larger items such as vehicles, real estate, and investment plans), it becomes easier. The next step is to put a value on those items. If we can get that far, we can negotiate or discuss the "who gets what" and "how much" aspects of the case.
During the mediation, the way property is divided, or the amount of support one gets, or the custody arrangement one chooses, or any variety of choices on any variety of topics, the couple can keep in mind that it's not their state, or their county, that is imposing the decisions on them, it is they who decide how their agreement will work. In other words, for example, mediating spouses may choose to forego a guidelines amount for support in favor of an amount that they create together which suits their expenses and unique situation. The same holds true for equitable distribution. Spouses are not necessarily bound by a straight equation or percentage division (like 50% - 50% or 60% - 40%) for the division of marital assets- they have the right and the ability to choose whatever works for them – perhaps without even considering an exact calculation of value or percentage division.
Find Out More
The bottom line is, in most cases, mediation is what you make of it and can work for almost every case. Instead of relying on a judge or third party (i.e. the Court) to make a ruling as to how you handle your most private and personal affairs, mediation empowers divorcing spouses to take hold and decide their own case, together, with the guidance and assistance of a neutral third party: the divorce mediator.
Bethany L. Notaro, Esq. is a certified professional mediator. She can work with you and your spouse to negotiate an equitable arrangement in your case. Attorney Notaro will speak with both of you together regarding the mediation process and how it would apply to your own unique needs.
---
For more information on family law or divorce mediation, contact our Pittsburgh mediators now!
---
NOT YOUR TYPICAL LAW FIRM
What Sets Notaro Epstein Family Law Group, P.C. Apart?
Our Sole Focus is Family Law

We Work For Our Client & Their Goals

Free Initial Phone Conversation
Contact Our Team Today
Schedule A Consultation