Pittsburgh Child Custody Attorneys
Fighting for Fair Custody Across Pennsylvania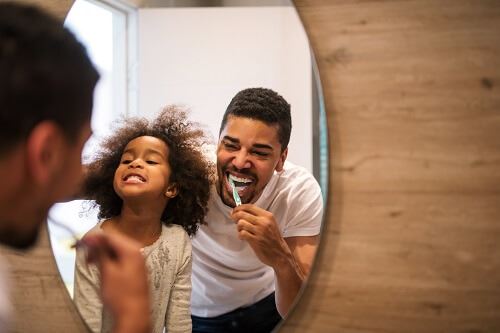 When a divorce involves children, it is essential to enlist the services of an experienced Pittsburgh child custody lawyer. If a divorce is not handled properly, you risk the ability to see your children as much as you deserve to. When facing a child custody battle, an attorney will help show the court why your custody of your children is in their best interests.
The lawyers at Notaro Calabrese & Epstein, P.C. have dedicated their careers to family law. Our firm proudly focuses on family law and no other legal discipline. By doing this, we can provide clients with the attention and knowledge they deserve.
Start protecting your children's future by calling (412) 281-1988. Our child custody attorneys are ready to hear your story.
Child Custody in Pennsylvania
Pennsylvania attempts to decide custody based on what is in the best interest of the child or children. During a child custody battle, courts may grant custody to one parent or may decide that joint custody is in the best interests of the child. In some cases, supervised physical custody is granted to a parent who is not deemed to fit take care of their children but are also not considered to be a danger to them.
Courts make custody decisions based on:
Desires of all parties involved
Age and health of all parties
Any history of domestic violence
A child's relationship with siblings or extended family
There are also two distinct types of custody that may be granted to a parent. Physical custody decides which parent the children will live with full-time. Legal custody gives a parent rights to make important life decisions for their children.
Do Grandparents Have Visitation Rights in PA?
In Pennsylvania, grandparents can seek visitation (also known as partial custody) if:
the child's parent(s) is deceased;
the child's parents have been separated for at least six months or have filed for divorce, or
the child has lived with the grandparent for at least 12 months.
However, even if the above qualifications are met, the grandparent must prove that visitation serves the child's best interests and doesn't interfere with the child's relationship with his or her parents.
Protect Your Right to See Your Children Today by Calling
(412) 281-1988
Child custody battles make the already difficult process of divorce even worse. Even though you may be the most suitable parent for custody, you must still prove this fact to the court. If an unqualified lawyer is representing you, they may be unable to present the facts that will give you custody.
By hiring Notaro Calabrese & Epstein, P.C., you would get help from a team with nearly 20 years of experience. We are dedicated to family law and are proud to offer the solutions that parents need when facing one of the most difficult and frightening moments of their lives.
Contact Notaro Calabrese & Epstein, P.C. at (412) 281-1988 to find out how we will use our resources to protect your relationship with your children.